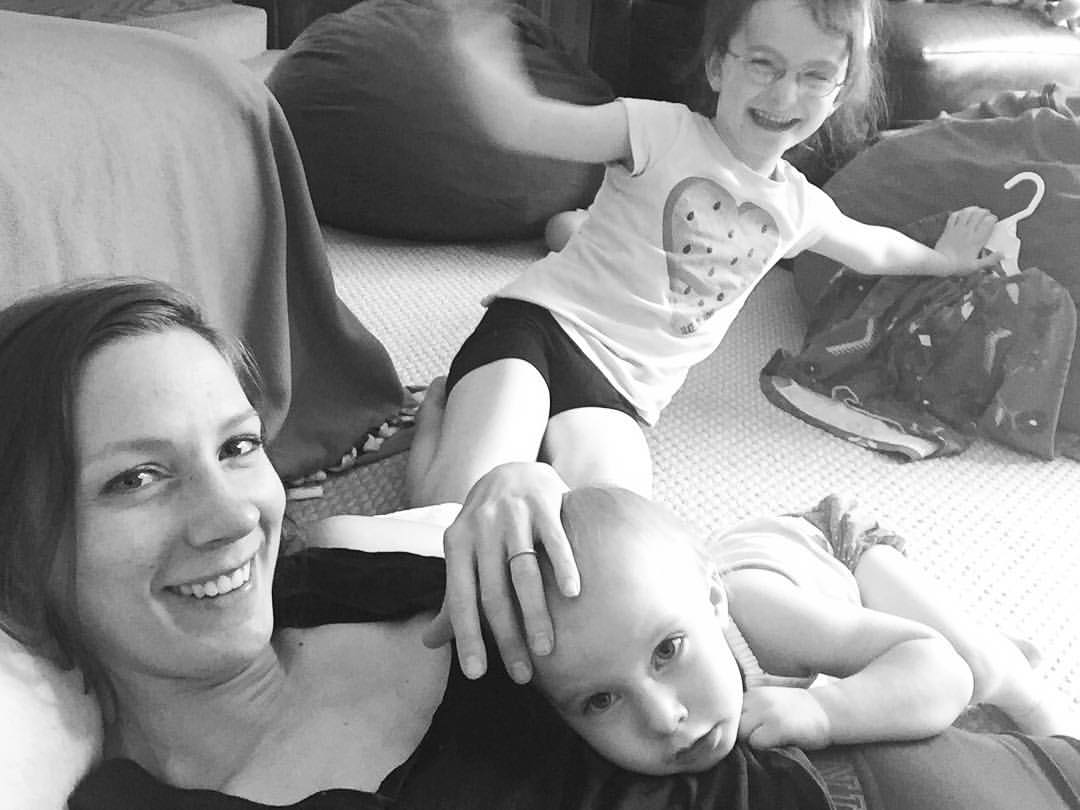 Let's be honest.
Motherhood is an enlightening, fantastic, humbling experience, but it looks nothing like Pinterest (which I'm not even on, by the way, because that sh*t would bug me).
It looks like this:
1. Coffee and mascara save lives.
2. It's a good day when you don't yell at someone.
3. I should be the one getting a toy at the end of doctor's visits.
4. My kids don't bat an eyelash at crust on bread, but residual plastic from the straw wrapper still stuck to their juice boxes makes me the worst mom ever.
5. The real reason why we let our kids watch TV is so we don't implode or explode if we don't go to the bathroom alone at least once before dinner.
6. I love when TV show characters have babies but the babies are never around.
7. I hate using the "wait 'til Dad gets home" line or "I'll tell your dad about that." I don't believe in making him the bad guy. But sometimes it's all I've got left, so it's worth a try.
8. The fact that there are no sick days totally sucks. Especially since it's my co-workers usually getting me sick.
9. It feels more incredible than anything else to be called "Mommy".
10. Why is play cleaning so much fun, but picking up their toys is so far fetched?
11. Cutting my kids' toenails is pure torture, for everyone involved. And to the people who say cute things like, "I always did it while they were asleep," please know that I'm either having sex or drinking wine or both when my kids finally pass out.
12. I don't read shitty beach reads when I finally get to sit down with a book. Instead I read all of the classics I never had to for school, or something new that really is well written and inspiring. It makes me feel like the woman I am outside of being a mom.
13. If crazy looked like something it would look like neon orange powder that once was a Goldfish cracker ground into the carpet I just vacuumed. Or it would look like me with wet, dripping hair running underwear-less underneath my bathrobe down the front sidewalk to wave the bus on that I forgot to call and cancel when my kid got sick. Crazy would also have a smell. It would be other people's poop.
But for all these times when I feel like I'm going crazy, I know that in some love-drunk, perverse way, they truly are the best years of my life. I remind myself of this, too, as I kiss little girls' bumps on their foreheads, and as I try to escape to the bathroom to pee.