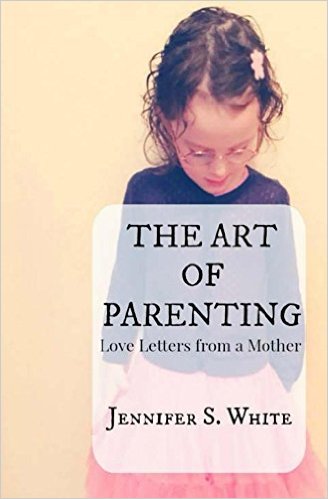 The Art of Parenting: Love Letters from a Mother is here—and now available at Barnes and Noble!
This book has been such a heart-work for so long that I cannot believe its release date has arrived.
But it has. And yahoo!
Purchase your copy, available also on Amazon in either paperback or Kindle form, by clicking here!!!  
Here's a glimmer of what lies inside the pages of The Art of Parenting:
Parenting is the ultimate gift of inspiration, of struggle, of hilarity and of hope. This book is more than just a gift to my daughters—it's more honestly their gift to me.
Children bring a crisp perspective to love and joy, and a raw fragility to what's truly important in life.
And it's difficult to take yourself too seriously when you constantly have an entourage in the bathroom with you, handing you toilet paper, or struggling to get past your precariously placed leg to chew on the toilet paper.
Actually, the fact that this book exists at all, while I'm down in the trenches of motherhood with two extremely active little ones, is a true testament to the inspiration of children; of spending day-in and day-out with them.
What you hold now in your hands is a little piece of my heart.
But this book is not only for my kids, it's for you.
It's for any grown-up who believes in love and second-chances, forgiveness and that it is true that the best things in life are free. Except that kids kind of do cost a lot of money. But they're worth it. Here, just read this.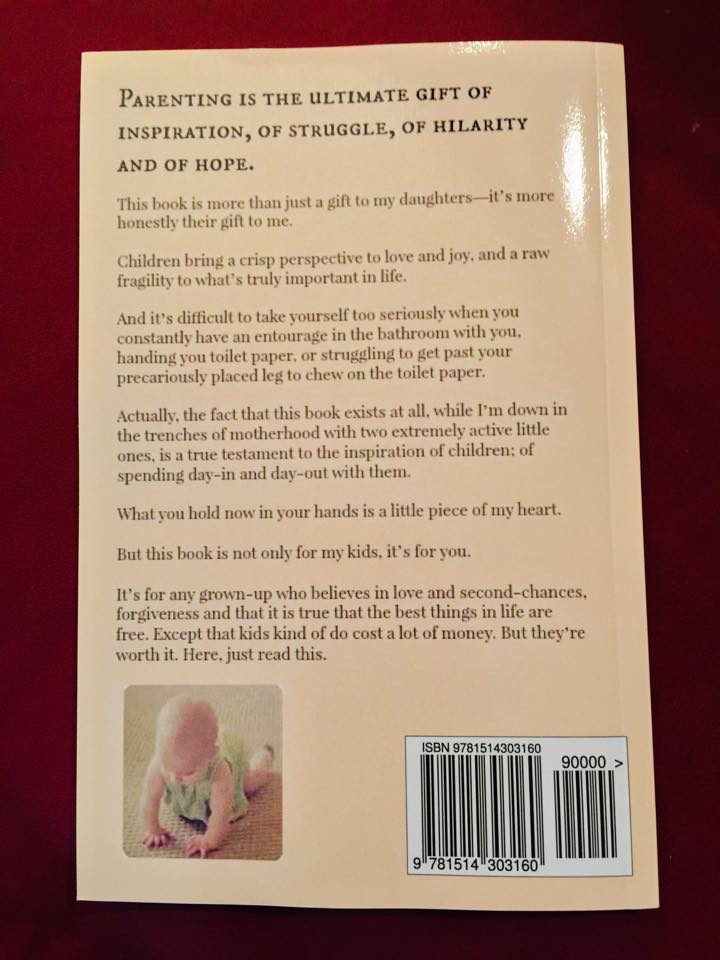 This book has been a labor of love and I'm overjoyed to announce that the lovely and wondrously talented Lynn Shattuck wrote the foreword.
Sneak look: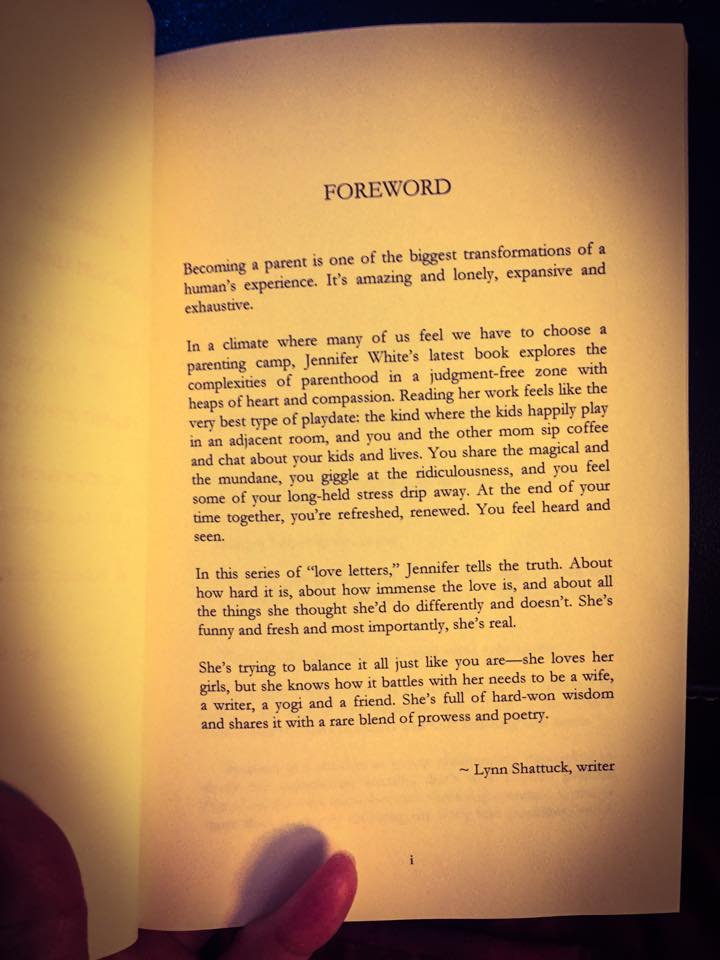 But this book would, quite seriously, not exist without Kate Bartolotta.
Her editing talent and ability to see a project from idea to fruition continually astound me as I work with her. She cheerleads me on just when I need it and she understands both my intentions and my concepts as a writer. I'm more grateful than I can convey that she was on board with me for this project, and for all of my projects—wink, wink, hint, hint for Christmas-time!
Please know: if you are reading this and, especially, if you are on my email subscription and have gotten this in your own inbox, then your support of my earnest work is already more than I can thank you for. After all, what is a writer without readers and, more, without people surrounding her who care? I thank you from the bottom of my soul.
I hope you'll check it out and pass it along to your own loved ones.
Again, available in both paperback and Kindle form by clicking here!