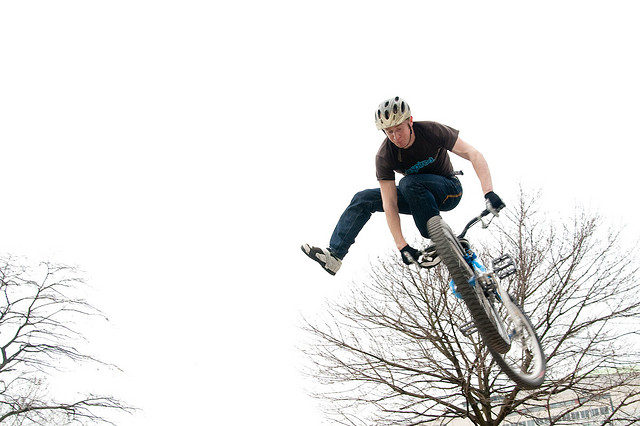 I'm not one of those parents who dreams of her little girl being a ballerina.
Not that I would mind if she would become one.
However, my dreams for my daughter look a little more like this:
 (That's out-of-this-world athlete, Scottish trials cyclist Danny MacAskill.)
I hope for her wild imagination in the face of daily requirements. I wish for her confidence that she might do anything.
And, actually, she loves watching mountain bike trials videos with my cyclist husband. Here's another one of her favorites.
Because ballerina or trials rider, the only thing that I want my little girl to live up to is her own potential and her own dreams. (And I wish the same things for all of us, too.)
Photo credit: oandu/Flickr.